Snow Fence
Property: Our mesh fence products enjoy such properties as corrosion resistance, aging resist orange plastic mesh

Usage: These products are designed for higher visibility as well as greater wind. Snow fence is used for controlling snow from drift, it is very high in strength and quality. It is used as safety fencing or warning barrier for construction sites. And are also used as light weight snow fencing.
Main color: orange
Raw material: HDPE with UV stabilized
Feature:
High strength
High visibility
Ageing resistance
Anti-corrosion
Softness and portability
Re-useable.

Application:
Construction sites, work sites, open excavations, sport events, catwalks, crowd control, snow & sand fencing, hazardous walk areas, new building construction, warning and restricted areas.
Features: Manufactured from PE U.V. stabilized with the rectangular mesh type. Re-useable .
Usually packed in rolls in plastic film bags with labels inside
Colors: orange, green, yellow.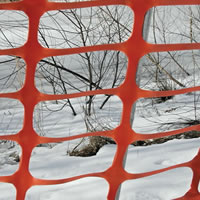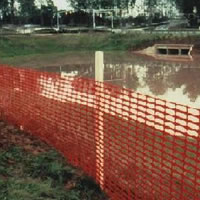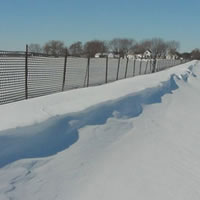 Specification for Safety Fence

Mesh opening width x length(mm)

Weight (g/ sm)

Weight (g/ sm)

Weight (g/ sm)

60*40

200/240

1

Orange/green/yellow

65*35

120-250

1/1.2

Orange/green/yellow

66*26

160

1/1.2

Orange/green/yellow

70*26

140-200

1/1.2

Orange/green/yellow

70*40

160-250

1/1.2

Orange/green/yellow

80*26

280

1

Orange/green/yellow

80*40

140-200

1/1.2

Orange/green/yellow

80*65

120-200

1/1.2

Orange/green/yellow

90*26

100-120

1/1.2

Orange/green/yellow

100*40

80-100

1/1.2

Orange/green/yellow

100*70

120-200

1/1.2

Orange/green/yellow

Other size are available according to your requirements